Tired of paying too much for new players? No idea what your player might be worth?
Install the transfer comparison tool!
You just need Firefox, Greasemonkey and the Transfer Comparison Script. No login or password is needed.
Any player on the transferlist whose transfer deadline has passed and who has not been transfered to the new team can be added to our fast growing database.

How does it work?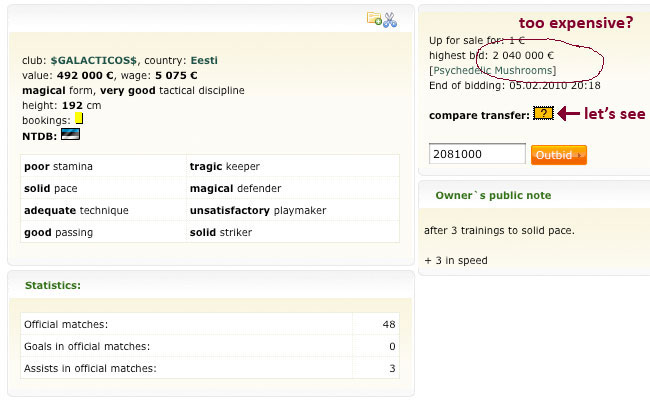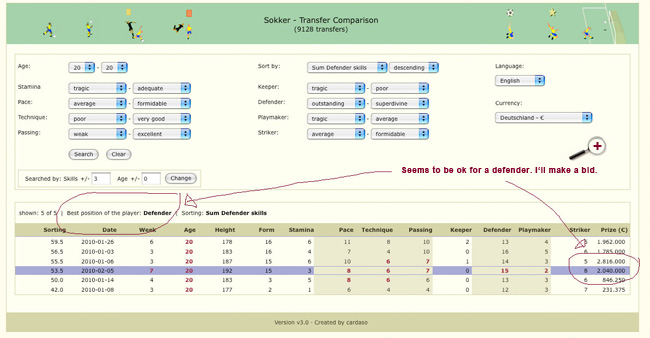 So what can I get for my own player?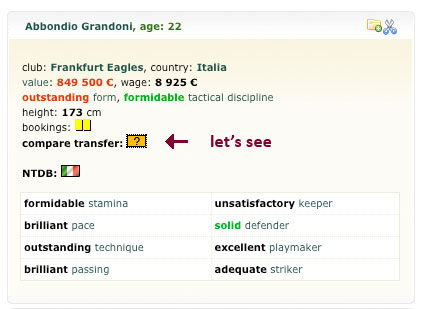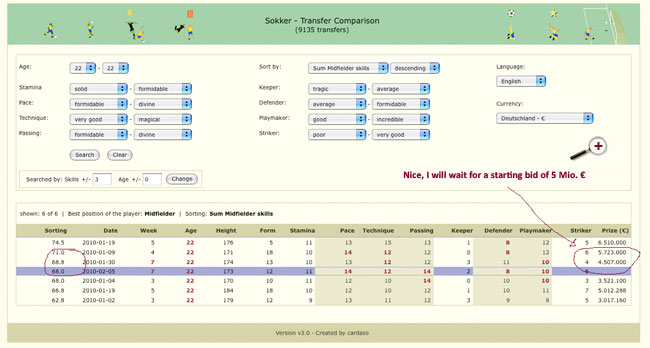 So what do I have to do to use the tool?
If you use this tool for transfer comparison, please help us fill the database.
You can include your own transfers and other transfers, too. Just go to the transferlist, select players of interest by opening the player's page in a new window and reload the page when the deadline has passed.
As long as the player has not been transfered to the new team, a button "Submit transfer" will be displayed.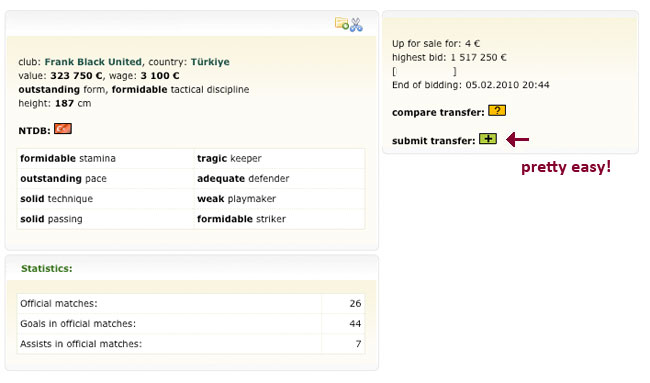 One last thing
Please don't argue with me if your best midfielder is classified as a winger or defender or vice versa.
Just change the sort order.

And don't argue about skill sum calcultion. It's simply to differentiate between positions.

Thanks :-)